I will regularly be asked to notarise some form of a consent for a child to travel abroad without both parents travelling with that child.
You are most probably reading this article because you have been asked by your child's school for a consent before they can travel abroad or heard from a friend that a consent to travel is needed as their friend was turned away from the airport because a consent was not provided.
There are a number of scenarios that I frequently deal with, namely,
Scenario 1 – The child is travelling with one parent only.
Scenario 2 – The child is travelling with a relative or guardian (grandparent, aunt, sibling, first cousin).
Scenario 3 – The child is travelling alone, i.e. without an adult.
Scenario 4 – The child is travelling with a school or other organisation on an overseas trip.
It is perfectly reasonable for a child to travel without both parents because:
It is expensive for a family to travel, especially during peak holiday periods. It would not be possible for both parents to travel overseas with their children to see grandparents or extended family;
One parent to travel later and catch up a few days after the rest of the family has left because of work commitments;
A grandparent would travel to England and collect their grandchild and take them overseas to meet extended family;
The child is travelling with classmates on a school trip or other summer holiday; or
One parent has died, or the parents are separated/divorced, or an English Court has decided where a child should reside under a Child Arrangement Order (these were previously called a Contact Order and a Residence Order).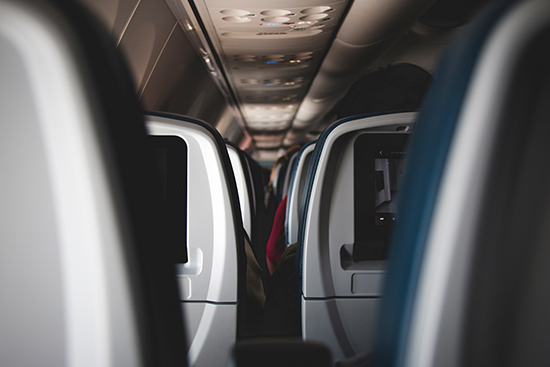 Why do I need to provide consent?
The problem for the airlines and the immigration or border agencies is that they believe they have a duty to ensure that a child is not being "kidnapped" – that is, being taken out of England by one parent or relative against the wishes of the parents or of the other parent. From their perspective, I imagine vigilance and caution would help reduce the likelihood of a potential abduction taking place.
Foreign Governments do not wish to be seen to have assisted in child abduction of any kind whether by parents or by anyone. So when a child travels without both parents, there is bound to be a suspicion of the possibility that the journey is unknown to the non-travelling parent – who would not have given consent. How do they know otherwise?
It is far easier, and safer, for the border authorities to say "No consent, No entry."
If you are so interested to read there is a Convention on Child Abduction, to which the UK is a signatory, which does provide some (but not complete) protection to abduction. I did not practise this area of family law as a solicitor so would not venture further with any analysis!
What would be considered a child?
On the face of it the answer should be the age of majority. But the age of majority where? Is it the age of majority in England? – if the child is travelling from Heathrow or Manchester airport – or is it the age of majority in the country where the child is travelling to? Or is it the age of majority of the country if the child is transiting through it, such as South Africa?
In England and Wales (not the UK), the age a child reaches majority is 18. For comparison, the age of majority in Japan is 20.
I have two children travelling, how many consents do I need?
Normally a separate consent is needed for each child that is travelling. The reason for this is that the various children may leave the overseas country at different times and the consent would be needed at passport control, i.e. in the airport, when leaving.
What should I do?
Firstly the parent or guardian should always check the Embassy website of the destination to see if they have any information about children travelling alone or without both parents for them to follow.
If there is no information try to call the Embassy but it is always a challenge to get through to someone in the first place but then also for that person to provide the correct information.
As a general rule of thumb you should always consider providing a consent to travel if your child is 18 or under.
This is not an exhaustive list but you may wish to consider including copies of any of the following in addition to the signed parental/guardian consent:
Both parent's passport IDs;
The child's passport ID – even though they will have the original at the airport;
The child's birth certificate – if it mentions both parents;
A Marriage Certificate;
An Adoption Order;
Do I need the consent to be notarised?
Generally speaking outside of the British Isles, the role of a solicitor is limited and it is the certificate of a Notary Public which will be required.
In addition to being notarised the consent may need to be further "legalised" or "authenticated" with either the Apostille or the Embassy stamping it – or sometimes both.
For more information on notarising your consent to travel please contact me on 020 8941 7360 or notary@grewalnotary.co.uk
Tarnjit Grewal is the notary public with Grewal Notary.
*Kindly note given the issues surrounding consents to that country I will provide a separate article on the consent needed for children travelling into, or transiting through, South Africa.